5 Fun Facts About ONE°15 Marina Sentosa Cove
5 Fun Facts About ONE°15 Marina Sentosa Cove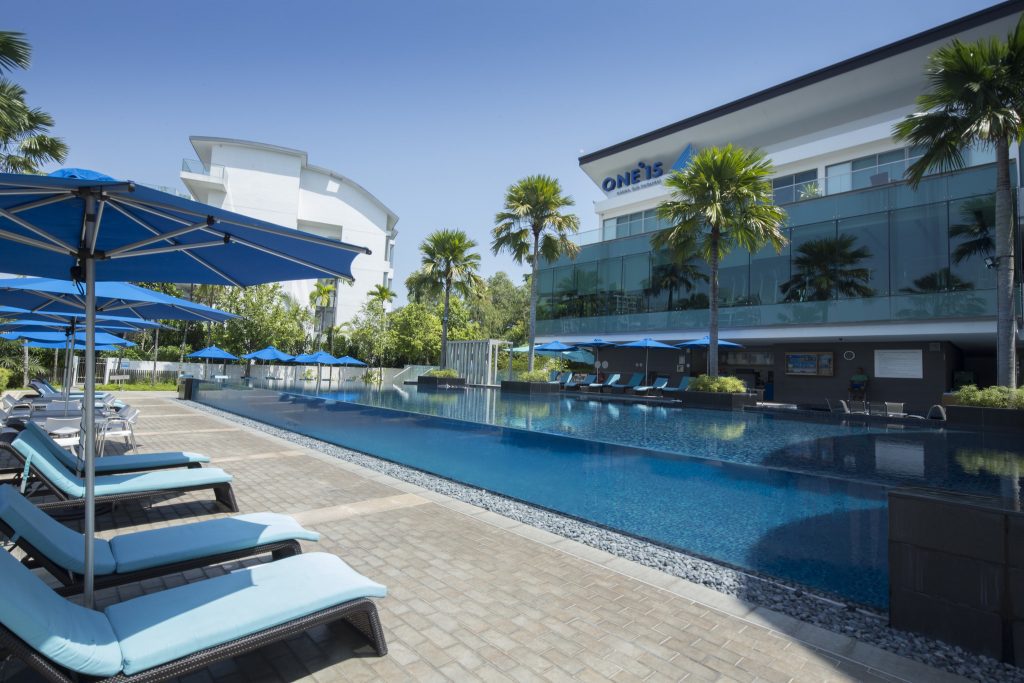 1. The Club is sitting on land equivalent to the size of 23 football fields.
The Clubhouse and marina add up to a total area of 123,000sqm. The marina, which is 5m deep, also hosts a total of 270 berths of which 13 are megayacht berths. As the Club grew in popularity over the years, so did its marina parking space. In recent times, there has been a long waiting list should you want to berth at the marina.
2. The biggest yacht to have sailed into the marina is the 77m SILVER FAST.
Yachts and superyachts from all over the world have visited and docked at ONE°15. The season when the marina is the most packed is during the annual Singapore Yacht Show (SYS). In 2015, ONE°15 welcomed the magnificent Anastasia, a 75.5m superyacht built by Dutch shipyard Oceanco. That record was surpassed this year when SILVER FAST, a 77m superyacht and the biggest ever built by SILVERYACHTS, sailed in for the 2017 SYS. ONE°15 hopes to continue attracting some of the world's finest superyachts to the region.
3. ONE15 Luxury Yachting is the largest yacht chartering company in Singapore.
The Club's yacht chartering arm aims to give everyone access to the ultimate seafaring experiences. ONE15 Luxury Yachting is currently the biggest yacht chartering company in Singapore. With a comprehensive fleet of 42 charter vessels available, there is a yacht to suit every need and budget. You'll find anything from classic fishing boats for a nearby trip, to luxury yachts capable of sailing around the region. The yachts also cater to any occasion be it birthday parties, romantic getaways, family bonding or corporate team-building events.
4. The NOVA Room is the Club's most popular wedding venue.
With its stunning marina backdrop, ONE°15 offers its indoor and outdoor venues as wedding spaces. Over 80 couples say "I Do" in the NOVA Room each year, making it the most popular solemnisation venue for couples to seal their love. With a capacity of up to 50 guests, the NOVA Room is perfect close-knitted ceremonies. In the day, guests will be treated to a view of Lazarus Island in the distance. And in the night, the view of Singapore's city skyline is a sight to behold.
5. Our Coral Garden has 13 coral species and 174 live coral transplants
Did you know there is a Coral Garden in our marina? As of 20 January 2020, the 150 meters of sea bed set aside for coral cultivation houses 13 species and 174 live coral transplants!
The Coral Garden is maintained by researchers and volunteers from the Tropical Marine Science Institute (TMSI) of NUS. Check out the latest coral updates here.