Club Buzz: Co-working Space in innerCove, New Membership Cards & More
Club Buzz: Co-working Space in innerCove, New Membership Cards & More
1. Co-working Space in innerCove
Available for Members, innerCove will be transformed into a conducive co-working space with comfortable furniture such as bar tables, high chairs, arm chairs and sofas. There will also be USB and power-charging ports available.
In light of the safe management measures, a total of 30 Members are able to work at innerCove at a time. The co-working space at innerCove will be free for Members. Members can contact membership.sc@one15marina.com or 6305 6988 for more details.
2. New Membership Cards
Bid goodbye to your old membership cards and enjoy a refreshed new card that enhances accessibility and flexibility at the clubhouse.
The new membership cards will be embedded with RFID-technology that will gradually allow Members' exclusive access at the Club's key facilities such as the gym, arcade room and changing rooms.
There will be a transition period of three months, from May to July 2021, for Members to change their membership cards. The current membership cards can still be used till 31 July 2021. From 1 August 2021, only the new membership cards will be valid.
The Club will conduct an one-to-one exchange on the spot for the current membership cards for new ones at the Front Desk. As this is a Club-wide card replacement exercise, the dates for the return and collection of membership cards will be staggered. 

Principal Members must bring along their current membership card(s) to exchange for the new Member card.
For clarification, please contact the membership department at membership.sc@one15marina.com or 6305 6988.

3. New Recycle Bins at the Marina
The Club has installed new recycle bins at phase 1, 2 and 3 next to the trolley collection points. The brightly colour-coded bins are also clearly marked to indicate the kind of trash they can hold — cans, plastic and paper. Help us keep the marina clean and healthy!
4. Re-coating of sdpro at the Club
To continually ensure a safe and sanitized environment at the clubhouse, the Club has re-coated our hotel rooms, facilities and high-touch areas with sdpro – a high performance self-disinfecting coating that lasts up to 180 days with a single electrostatic spray application.
5. Use of TraceTogether App/ TraceTogether Token
From 17 May 2021, Members and guests are requested to check-in at the clubhouse via TraceTogether App or TraceTogether Token. SafeEntry check-ins using the Singpass app or using a phone's camera to scan the SafeEntry QR codes wil no longer be valid. Check-ins with identification cards will be phased out after 31 May 2021.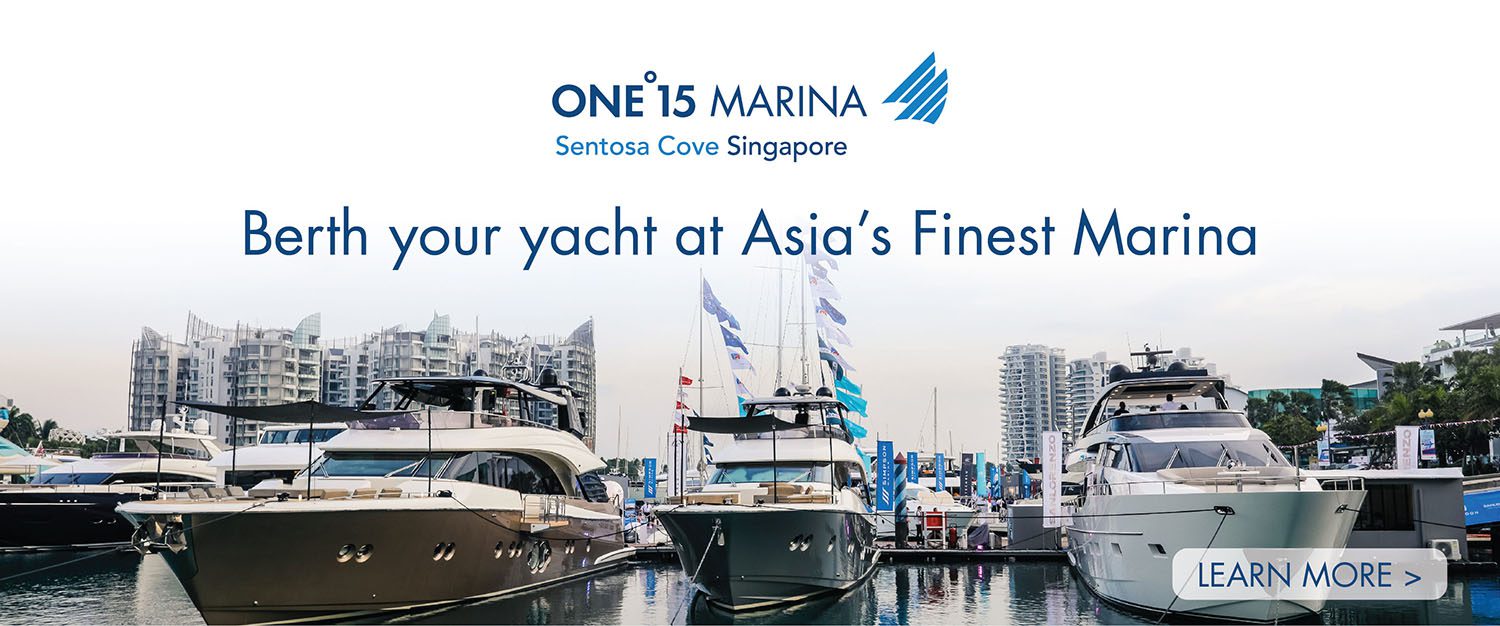 ---
We would love to hear your feedback and ideas! Please reach out to membership.sc@one15marina.com if you have any requests to make our Club a better place for all.