Club Buzz: Marina Reconfiguration Updates, New Wedding Packages & More
Club Buzz: Marina Reconfiguration Updates, New Wedding Packages & More
Dear Members,
As the year draws to a close, its a good time to take stock of the year and reflect on our goals. Hit your fitness goals by refreshing your routine with a new training program, or make the year count by picking up simple eco hacks to reduce your plastic footprint, and learning to reuse and recycle. We are also halfway through our marina reconfiguration and lots are happening on water! Read on to get the latest Club updates.
• Marina Reconfiguration Updates
• New Diesel Bulk Purchase Discount
• New Wedding Solemnization Packages
• New Bulgarian Bag Personal Training Program
• Innovate & Creative Eco-friendly Tips from the ONE°15 Marina Community
Marina Reconfiguration Updates 
Works on berths M, L & K is completed and some boats have settled into their new berths.
Upcoming works include removal of the existing Boater's Bar to make way for dredging works and assembly of megayacht pontoons in front of the clubhouse. In the same period, the floating bar will be relocated to its new location.
The marina reconfiguration is expected to complete by December 2020.
DREDGING WORKS SCHEDULE
19 – 27 Oct (excludes Saturday & Sunday)*
Dredging works will be carried out in front of the Clubhouse for the megayacht berths.
28 Oct – 20 Nov (excludes Saturday & Sunday)*
The second stage of dredging at the main marina channel will be carried out.
*Schedule is subject to changes.
To facilitate the marina channel dredging works, the marina channel will not be accessible from 8am – 7pm, except for a minimum of two hours between 12pm – 3pm (exact hours will be posted on the marina noticeboard the day before). Vessels will also not be able to access the fuel station via the marina channel during the restricted hours.
As part of the marina rules & regulations, boaters are also reminded to inform the marina department if you require access in and out of the marina, especially during this period of works. Please make the necessary arrangement via VHF 77 or call +65 6305 6988.
Noise can be expected from 8am – 7pm during this period. We apologise for the inconvenience.
New Diesel Bulk Purchase Discount
Enjoy up to 20% savings when you purchase diesel in bulk!
| | |
| --- | --- |
| No. of litres | Discount |
| 1000 – 2999 litres | 10% |
| 3000 – 4999 litres | 15% |
| Above 5000 litres | 20% |
New Wedding Solemnization Packages
With the gradual easing of government guidelines on wedding solemnizations, the Club is pleased to share that a wedding reception at Constellation Ballroom can host up to 100 guests while a wedding reception at Bar Nebula can host up to 25 guests. NOVA Room can also now host up to 25 guests for solemnization ceremonies.
Couples can also choose from Western and Chinese menus with customizable options.
Browse our wedding packages and exclusive perks here or get in touch with our wedding planners to find out more!
New Meeting Rooms in innerCove
The Club is pleased to share that two meeting rooms are open for bookings! Inspired by nautical traditions, the rooms are named Starboard and Port, where Starboard is the nautical term for right while port means left. In view of the national guidelines for meeting capacity, we can host up to 5 guests in each of the meeting rooms.
Get in touch with our catering sales team to find out more. 
New Bulgarian Bag Personal Training Program
Looking to jazz up your training routines from the usual barbells and machines? Join us on a one-on-one Bulgarian bag personal training to enhance strength, plyometric weight, and cardiovascular training.
Using Bulgarian bags is a great way to create a functional workout to inject more variety to your training sessions. The Bulgarian bag will train muscles such as rear delts that machines or bar bells may forgot about. In addition, the rotational element also helps open up and engage the shoulder girdle and help build a healthy shoulder joint while grasping the bags' handles also enhances grip strength which improves your strength moves.
Interested to find out more about the program? Send us your enquiry and we will get back to you within 48 hours! 
Innovate & Creative Eco-friendly Tips from the ONE°15 Marina Community
In celebration of the Club's 13th Anniversary, we strive to give back to the environment conservation and also inspire Members to take additional steps to adopt a greener lifestyle. This saw us launching the limited edition coral-themed reusable denim bag to encourage Members to reduce plastic usage. All proceeds go to the Tropical Marine Science Institute (NUS) to support research and maintenance of the coral garden. Priced at $16 nett, Members are still welcome to make their purchase here.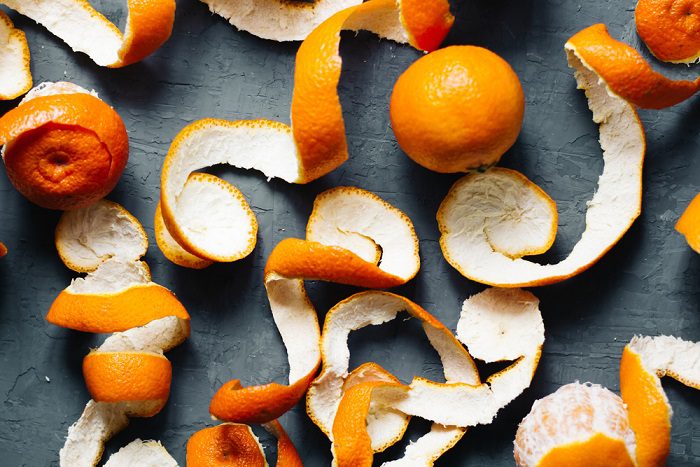 In addition, we also hosted a staycation giveaway where we encourage Members and guests to share their most creative eco-friendly tip to stand a chance to win a 2D1N staycation at the Marina View Room. To share the joy, we have further collated our favourite tips shared by everyone that are easy to apply in our daily lives while still having that fun and innovative element!
It's definitely different from the usual eco-friendly tips we are used to, so take a read here to learn more!
---
We would love to hear your feedback and ideas! Please reach out to membership.sc@one15marina.com if you have any requests to make our Club a better place for all.