Unveiling of the Brand New ONE°15 Marina Nirup Island Indonesia
Unveiling of the Brand New ONE°15 Marina Nirup Island Indonesia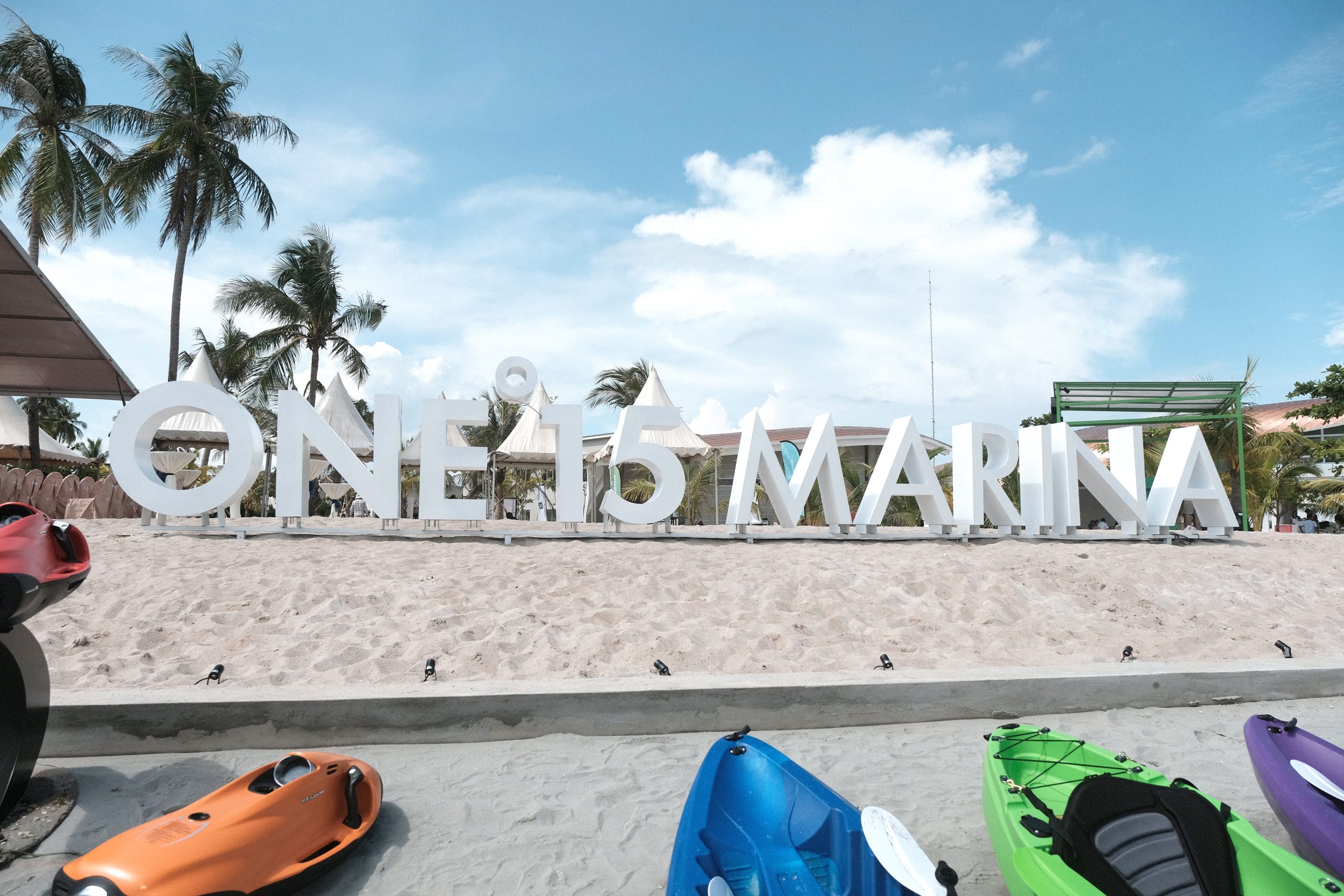 We are thrilled to announce that ONE°15 Marina Nirup Island Indonesia is officially launched! On 8 July 2023, we hosted our Members and distinguished guests to a launch party on the island. We would like to express our gratitude for the overwhelming support and turnout.
The event comprised of a couple of activities – the Opening Ceremony, villa tour of The Riahi Residences, village tour of Belakang Padang–a small island off Nirup Island and a good time at the beach club with live music and water toys.
Our Guest-of-Honours on stage for the unveiling ceremony procession
The Opening Ceremony kicked off with a traditional welcome  by Team Kompang, a silat performance by Team Pencak Silat and a traditional opening dance by Tari Kreasi. Mr Jimmi Ho, Commissioner of PT Tritunas Sinar Benua (TSB), then shared his speech.
Performances by the various groups
Mr Ho shared, "The inauguration of the ferry terminal and marina on Nirup Island marks the beginning of grand aspirations for advancing tourism in the Riau Islands. Nirup Island is expected not only to act as a magnet for tourists but also to become an attractive destination for investors wishing to invest in the Riau Islands." Chairman and CEO of
SUTL Enterprise
, Mr Arthur Tay, echoed the same sentiments in his speech after, saying, "As the marina sets sail into full operation, we anticipate a consistent influx of boaters, charterers, and private yachts seeking exceptional amenities and new experiences."
Mr Tay also mentioned that in the long run, we hope to establish a thriving community here to support the surrounding island villages with a new avenue of economic and tourism income that can improve their livelihood. With the support of the Indonesian government authorities and the TSB team, we are also looking to eventually provide opportunities to educate these villagers about protecting their coastlines against climate change through activities like recycling and beach clean-up programmes.
The Opening Ceremony wrapped with a plaque presented to Mr Hartono, President Commissioner of TSB.
Plaque presentation from Mr Arthur Tay (left) to Mr Hartono (right)
Thank you to Mr Sumadi, Indonesian Minister of Transportation, Mr Ahmad, Governor of Kepulauan Riau, H.E. Suryo Pratomo, Ambassador Extraordinary and Plenipotentiary (Indonesia to Singapore), Jimmi Ho, as well as all Members and guests for gracing the ceremony.
Visits to Belakang Padang
There were three tours organised to Belakang Padang (BP). The journey to BP took 30 minutes by boat before arriving at the village. At the village, our Members and guests got to take a relaxing tour around the island on a becak, a local term for trishaw, and saw the way the locals lived and marvelled at the island's unspoiled natural beauty. The trishaw ride was followed by some free and easy time. Everyone had a chance to walk around the streets, visit a local temple, or have a glass of teh tarik, which the locals love.
Heading off to Belakang Padang
On the becak exploring the island
Walking along the streets of BP
At the beach club, everyone enjoyed a raving good time with live music by the DJ and water toys, while chilling by the beach. There were motorised and non-motorised toys, ranging from banana boats, water scooters, kayaks and  AquaBanas. Many also took a dip in the swimming pool, which was a refreshing respite from the heat.
A range of water toys available
Live DJ spinning out hits
Chilling in the swimming pool
View the highlights here:
View more photos
here
.
About ONE°15 Marina Nirup Island
Owned by PT Tritunas Sinar Benua, a prominent Indonesian real estate developer and managed by SUTL Enterprise, a leading global marina developer and operator, ONE°15 Marina Nirup Island is a private island located off the coast of Batam, Indonesia and less than 8 nautical miles from Singapore. The island is an eco-luxury paradise that offers a harmonious blend of calm and adventure that presents exceptional amenities while prioritising marine and environmental conservation.