6 Things To Know Before Buying Your Dream Yacht
6 Things To Know Before Buying Your Dream Yacht
As the interest in the boating industry grows, many of us are planning to own our very first yacht. Although buying a big boat may be an intimidating process, the journey of you getting your dream yacht is definitely an exciting and rewarding one.
Being the official venue host of Singapore Yacht Show, ONE°15 Marina had the honour of bringing the best yacht brands, experts and enthusiasts to our shores. In addition, ONE°15 Marina is also a favourite berthing spot for superyachts where the picturesque view of the award-winning marina has attracted visitors from all over the world. 
Whether you are a yachting enthusiast or a beginner who is learning more about the industry, here are 6 things to know before buying your yacht! 
Consider Your Budget
It's important to remember that financing a boat is not only about the price you can afford to pay — it is so much more than that. Here are some factors you need to take into account when financing a yacht:
Berthing and marina fees

Fuel cost 

Maintenance and repair

Insurance

Crew salaries

Gear and accessories
You definitely need a place to dock your yacht, and that will come under the berthing fees. The berthing rates depend on the size of your yacht. Here at ONE°15 Marina, berthing a 50 – 60 feet yacht will cost between SG$1920 – $2300 monthly for Members.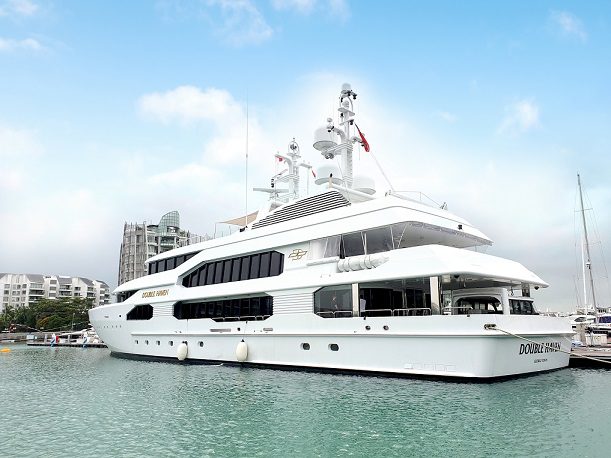 One of the superyachts berthed at ONE°15 Marina, Double Haven is a 51-metre motor yacht with a contemporary exterior and is capable of travelling at a top speed of 16 knots in complete comfort in all weather conditions.
First time boat owners will find much convenience in berthing with a well-equipped marina where all your needs can be met in one location. ONE°15 Marina is a FIVE Gold Anchor marina in Singapore where boaters and sailors can enjoy a suite of amenities such as:

Complimentary Wi-Fi in marina and clubhouse

Shower and laundry facilities

Berthings of up to 67m (220ft)

Depths of up to 4.5 metres (suitable for large sailing yachts)

Dry stack with easy access for cargo delivery

24-hour berthing assistance 

24-hour security patrol and CCTV surveillance

Reliable shore-based power supply

Fuel pump within marina

Metered portable water supply

Fire protection system
Your maintenance costs will depend on how often you use your yacht. If you are looking to use your yacht every weekend, a budget of SG$1,500 – $2,000 per month for fuel, repairs or replacements would be a conservative figure. 
Insurance costs will depend on factors such as yacht model and size, as well as insurance inclusions. For a basic insurance plan that offers hull coverage, an annual fee of SG$1,500 will be a good figure to add into your budget.

Find a Broker You Trust
After deciding on a comfortable budget for your yacht purchase, the next important thing to do is to find a trusted yacht broker. A yacht broker can help you choose your ideal yacht and most importantly, locate the right yacht at the right price for you.
The process of buying a yacht with a broker will start off with considering the various yacht listings and going through their suitability. After narrowing down the options, the buyer and broker will then inspect the chosen vessels. Lastly, you will decide on the yacht you want and make an offer. The important paperwork such as contract-signing and deposit will come afterwards with a sea trial and survey.

We would strongly recommend finding a reputable broker you are comfortable with. A good one will know the right yachts to recommend to you and help you work out what you want and what you actually need. A few good brokers in Singapore are Simpson Marine, Hong Seh Marine, Azimut Yachts Official and Princess Yachts South East Asia. For the latter three yacht brokers, they are also located within ONE°15 Marina Sentosa Cove!
If you are also interested in jet skis, Sea Doo is also located within ONE°15 Marina where you can find dealer and rental services. 


Choose The Right Yacht For Your Needs 

The beauty of a yachting world is the many options it offers – from aesthetics, amenities, boat performance to technology and equipment options. But in a sea of selections, how do we start choosing?
To help you in your buyer process, we have rounded up the essential questions to consider:
How will you be using your yacht?
Will it be for business, charter or personal leisure use?
Sail or motor?
How fast do you want to go?
This will lead you to choosing a yacht with a high-speed performance, semi-planing hull shape or slow full-displacement.
How big do you want your yacht to be?
A quick tip to remember is some extra feet will afford you more living space, rather than just guest capacity!
How many guests are you planning to accommodate on your yacht?
This will also determine the size of the yacht you should be considering. If you do not plan to use your yacht often or only have a couple of guests per trip, then you do not need as many crew.
Where do you want to travel in your yacht?
This will affect the range you need. Different yachts will cater differently for a short weekend trip and a long-distance cruise.
Does fuel efficiency matter to you?


Opt for more fuel-efficient yachts to stay green!

Where do you want to base your yacht at?
Research on the area you would like to berth your yacht at. Is it well-supported by yachting infrastructure? Are there good marinas?
Are you planning to charter your yacht out?
If your answer is yes, look for a yacht that will have a general appeal.
Charter To Find Out What You Like
The yachting and boating market is an extensive one, and it may be overwhelming to pick your desired yacht from the many options without actually trying them out. To start, we recommend chartering first to experience sailing on various yachts and boats.
By chartering first, you have the option to try different features from onboard amenities, cabin layouts to cruising speeds. You also get to try different shapes and sizes. Most importantly, chartering a selection of yachts educate you on the different types of yachts and narrow down on what you are looking for.
If you are considering a charter before buying your dream yacht or simply for leisure purposes, ONE15 Luxury Yachting that has the biggest charter fleet in Singapore with more than 40 boats you can choose from.
Can't seem to decide? Speak to the team about your preferences!

Conduct a Sea Trial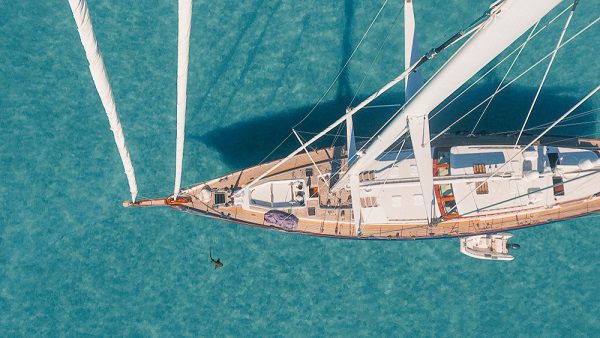 A sea trial is a test-drive for your yacht. For new yachts, the sea trial is usually conducted during the handover of the yacht to the buyer. For pre-owned yachts, it is usually conducted after the contract/ agreement has been signed and a deposit has been received.
For new yacht buyers, you may not know what to look out for specifically during a sea trial. Read below for our checklist before your sea trial.
Bring along a smart-phone camera and a notebook to jot down any observations or questions you might have.

Check the deck, hull for any damage/ leaks before leaving the berth.

Check the battery voltage before starting and when disconnected from the shore power.

Observe the engine data (tachometer, oil pressure) after the yacht starts. 

Check the engine compartment if there are any leaks, vibrations or strange noises. 

Once the sails are up, check that the helm, masthead, tracks and winches are in good condition.

Check the steering and quadrant. Make sure they are all running well.

Test performance targets, and ask your broker about horsepower options.

Become A Skipper
After getting all of the above done, you are on your way to owning your dream yacht. As a yacht owner, we would recommend you to learn how to operate your boat and handle it during changing weather and wind conditions. After all, the fun of owning a yacht is knowing how to operate it!
At ONE°15 Marina, we offer the 2-day Powered Pleasure Craft Driving License (PPCDL) Course where you will be taught by the instructors from Asia Yachting Academy. The course focuses on both theoretical topics and practical techniques. Upon passing the course, you will be able to skipper your own yacht!
Sign up or enquire more about the Powered Pleasure Craft Driving License (PPCDL) Course here.