How to Charter a Yacht with ONE15 Life
How to Charter a Yacht with ONE15 Life
Chartering a yacht can be daunting and the booking process can be tedious with many long discussions and negotiations with brokers. With the newly launched www.one15life.com, you can now get instant access to Singapore's largest selection of yacht charters with just a few clicks.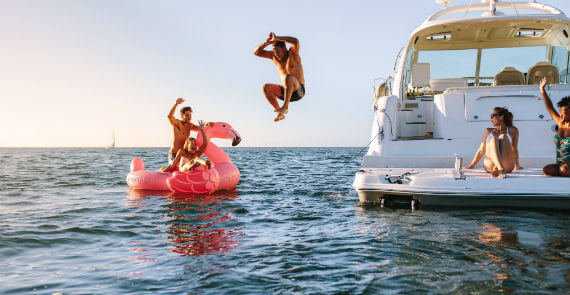 Simply choose a date, select the number of passengers on board, click 'Find a yacht' and the most suitable yachts will automatically be recommended to you. From birthday parties, wedding proposals to corporate events, celebrate these special occasions and make them even more unique and unforgettable by chartering a yacht.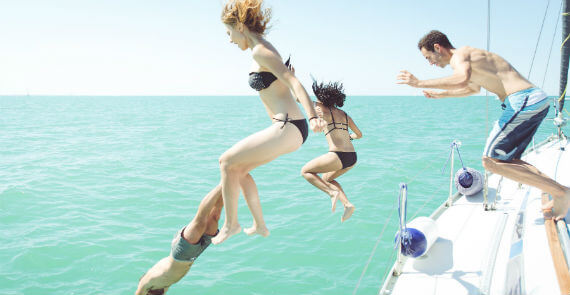 Check out "Ximula" – it is one of the few charter yachts that will deploy its sails when there is good wind, so your guests can experience the serenity and breeze when the yacht is powered by wind with the engines shut off.  ("Ximula's" charter fees start from $1000++)
What is a yacht charter?
Charters consist of a combination of cruise and anchor. A standard 4-hours charter yacht journey first sets sail towards Sentosa or Marina Bay for a short cruise, where you can get a panoramic view of Singapore's scenic skyline and feel the refreshing breeze running through your hair.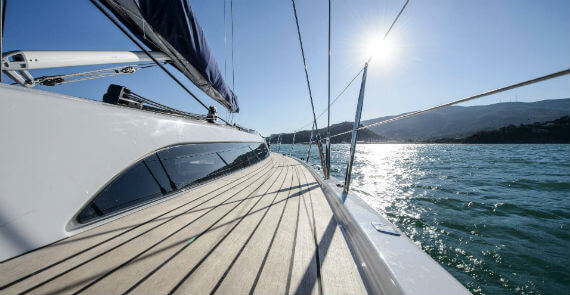 Thereafter, it'll make its way towards the southern islands of Singapore such as Lazarus Island, St. John Island or Kusu Island where it'll anchor for 2 hours. Contrary to popular beliefs, you don't have to remain onboard throughout the whole yacht ride. During anchor, passengers are allowed to hop into the waters for a swim and enjoy some sea sport activities. Most yachts, such as "Eagle Wings", come with kayaks, floating water mats and stand-up paddles for you to get the most out of your time in the waters and are popular with groups of friends or families.
("Eagle Wings" is a 68ft luxury power catamaran that can board up to 50 persons. Charter fees start from $3400++)
If you're feeling more adventurous, water toys such as jet skis are available for rental where a trained crew will be there to assist you. For that ultimate drink-in-hand, chill-out relaxation, you can also add on our Chill Pack, which includes unlimited usage of water mats, floats and loungers. If you prefer to stay on board to enjoy the yacht, most yachts are equipped with indoor entertainment amenities such as karaoke systems that are constantly updated with the latest pop songs for you to sing your heart out. Or simply plug in your phones to the sound system and dance along to your favorite songs.
You can also disembark and explore the island to soak in the sun with some beach activities. Or take a stroll in nature, have a picnic on the grass and let the fresh air take away your stress. The islands are generally not crowded so it's the perfect place for quiet moments of peace and serenity.
Feast on board!
What's a fun trip without good food? Save the hassle of shopping and bringing your food up on board by completing your package with ONE°15 Life's selection of delectable food and beverages. The food are freshly prepared in ONE°15 Marina's kitchen and transported directly onto the yacht to ensure freshness and quality. Certain yachts come with built-in barbeque pits where you can enjoy freshly grilled food prepared by the crew. Various finger food such as pizzas, burgers or even Singapore's local delights like Hokkien stir-fry prawn noodles are also available. Additional services such as having a chef and service staff onboard can also be arranged for your charter.
(Catering menus range from $30 to $52 consisting of 2 types of appetizers, 5 types of main entrees and 2 types of desserts.)
Sail into the Sunset
The yacht will cruise back to the marina and depending on your charter schedule, you might get to witness the glorious sunset view of the Singapore skyline or fireworks from the Wings of Time show near Resort World Sentosa. That would definitely be a perfect way to complete this wonderful and memorable experience.
If you have other preferred itineraries or destinations in mind, feel free to discuss with the ONE°15 Life team to find out more.