Brain Food To Energise You During Circuit Breaker
Brain Food To Energise You During Circuit Breaker
Feeling lethargic from circuit breaker? Here's some 
brain food
 that will shake up your stay home routine, and even have you and your kids learn new things by the end of it!
No-brainer & Delicious Recipes
Thinking of cooking up a tasty and quick meal for lazy days? Here are 3 recipes recommended by Chef William that any beginner can whip up in less than 30 minutes.
Simple Chicken Burger 

Ingredients: 
200 grams of minced chicken leg
50 grams of chopped onions to taste
1 egg
Salt and pepper to taste

Steps:
1. Mix all the ingredients together and mold into a round pattie.
2. Cook the pattie in hot oil until it's well done on both sides! Each side should take around 4 – 6 minutes to fry.
3. Serve.
Battered Fish Fillet


Ingredients:
150 grams of white fish fillet
1 egg
Dash of lemon juice
Salt and pepper to taste
Bread crumb for coating

Steps:
1. Marinate the fish fillet with egg, lemon juice, salt and pepper.
2. Turn over with bread crumbs
3. Deep fry the fish fillet in hot cooking oil until it is fully cooked.
4. Serve.
Century Egg Porridge


Ingredients:
50g of raw rice
500ml of chicken stock
1 century egg
Spring onion for garnish
Salt and pepper to taste

Steps: 
1. Washed rice and cooked with sufficient chicken stock to cover the rice.
2. Once the rice is soft, whisk the porridge until it has a gluey consistency.
3. Add more water if the rice dries up.
4. Add century egg, seasoning and garnish with spring onion. Serve.
For those thinking no-brainer food is not really no-brainer if you have to make it yourself, how about takeaway your meals from LATITUDE Bistro or WOK°15 Kitchen and get to enjoy 25% discount. Check out the takeaway menus from LATITUDE Bistro and WOK°15 Kitchen to enjoy your favourite dishes from our kitchens.
*Discount is for Members only and for takeaways ordered and collected directly from the Club. Valid now till 1 June 2020.
Cleaning Tips That Spark Joy
Some of us may have applied the tips from Marie Kondo of throwing away things that do not spark joy. How about the stains and gunk that now surfaced after the clutter has been cleared?
Let our cleaning experts – ONE15 housekeepers who take care of our hotel rooms, share with you a few tips & tricks to keep your house fresh and sparkling 5-star clean.
1. Air out the room
Before cleaning, open the windows and any balcony doors. This will allow ventilation and help bring fresh air into the room, and stops the smell of any cleaning chemicals from lingering.
2. Keep the dust away
Dust all surfaces, starting from the top and working your way down towards the floor. Make sure to dust all areas, including those which are hard to reach! Some examples are window blinds, ceiling fans and light fixtures, under the bed.
To better aid your cleaning, invest in a thin microfiber duster that can slide underneath appliances. For a DIY fix, try wrapping a microfiber cloth around the end of a yardstick or broom and secure it with a rubber band. Slide the yardstick under the appliance to collect all of the dust!
3. Clean and sanitize
Wipe down all hard surfaces and don't forget to sanitise high contact areas/ items such as light switches, door handles, remote control and telephones. TV screens may also get dusty, and we recommend to wipe them with a dry cloth.
4. Vacuum furniture and upholstery
Vacuum the furniture using an attachment to remove dust and dirt to make the room cleaner. Curtains can also be vacuumed using an attachment to remove dust.
5. Putting the shine back on sinks and bathtubs
Put the shine back in your porcelain sink and bathtub by scrubbing them with full-strength white vinegar and rinsing with clean, cold water. To remove hard-water stains from your bathtub, pour 3 cups of white vinegar in and fill the tub up with hot water until it covers the stains. Let it soak for four hours. The stains should scrub off easily after that.
After applying these tips, step into a room that is as instagrammable as our Monte Carlo Suites!
Keep The Kids Entertained
Nautical-tying workshops
Impress our marina team and stimulate the minds of your little ones with an easy tutorial on basic boating knots! Let the kids enjoy some creative fun as they twist and tie the knots while mastering the essential nautical knots.
Online tutorial videos:
Stay tuned to this page for more events and activities. 

Keep Your Wanderlust Alive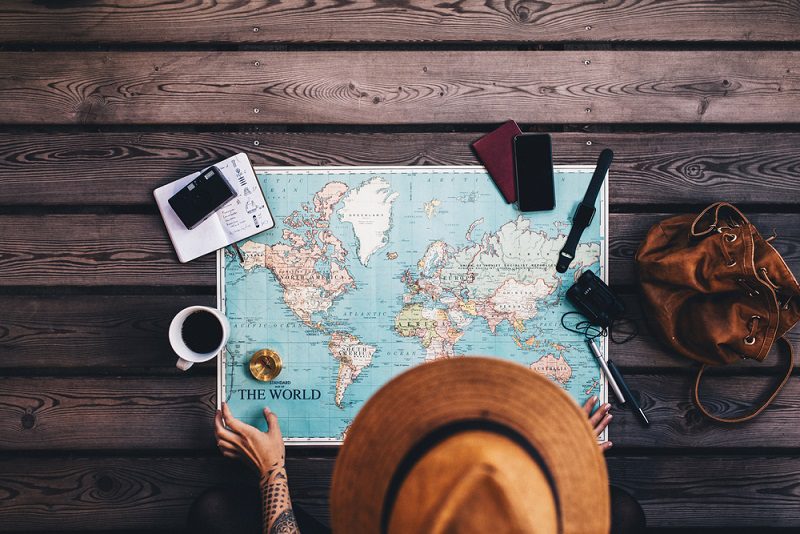 Dreaming about your next holiday? We may be staying home now, but that doesn't mean we can't fulfill our wanderlust dreams!
Get inspired and wanderlost in the travel lifestyle reads in our past Longitude issues. Let us take you to your dream cities to the lush escapes at our reciprocal clubs.