What's in a name? The hidden meanings behind ONE°15 Marina venue names
What's in a name? The hidden meanings behind ONE°15 Marina venue names
HELIOS93. Th1rt3en°. LATITUDE Bistro. Why are these venues named with such quirk?
We explain the hidden meaning behind each name, and why the monikers of these ONE°15 Marina Sentosa Cove venues make them perfect complements to the yachting lifestye.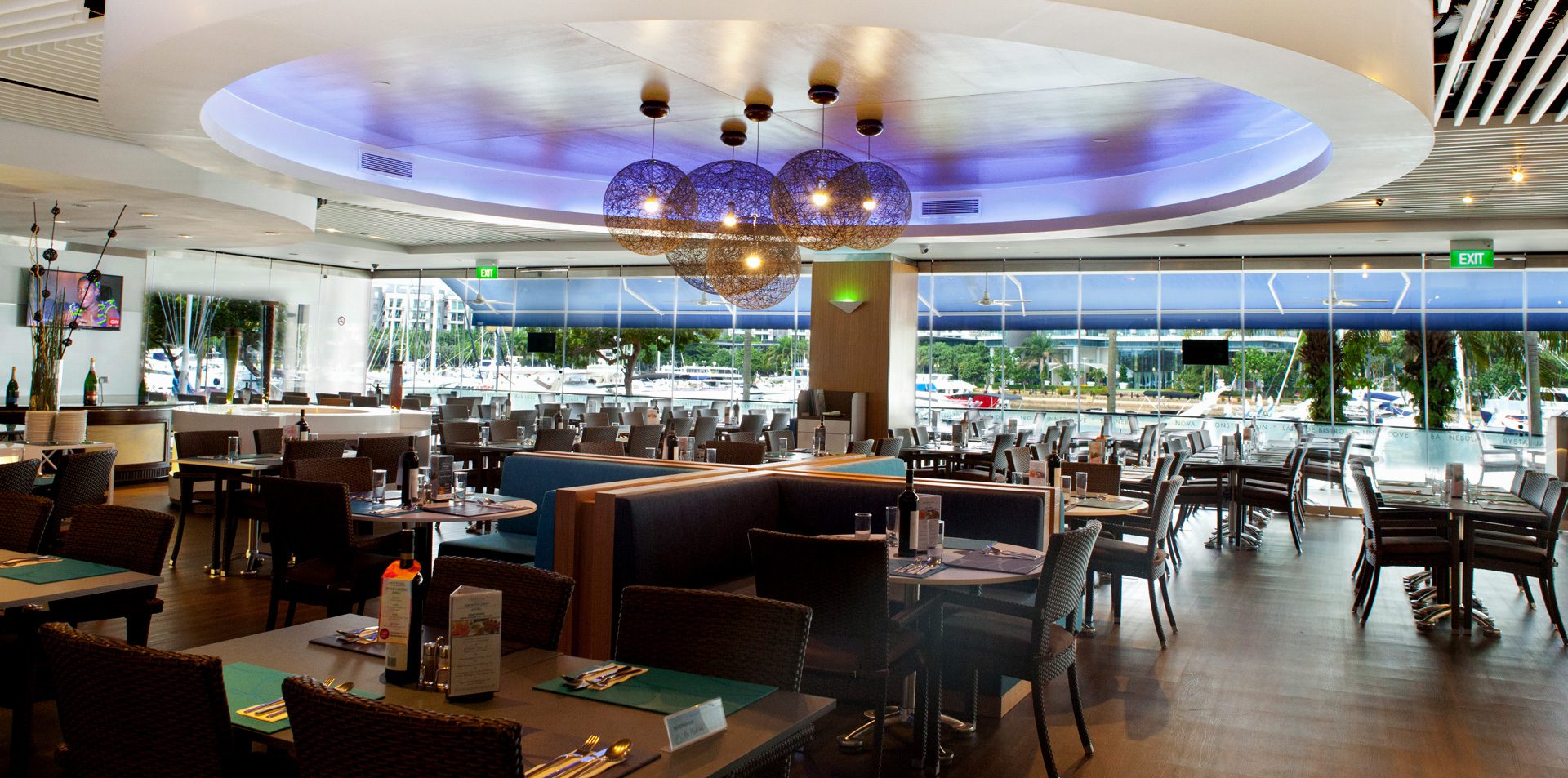 Longitudes and latitudes are the vertical and horizontal lines on a map that help navigators pinpoint any location in the world. Following this theme, LATITUDE Bistro is a one-stop dining experience offering sumptuous cuisine from every corner of the globe.
Helios was the greek Sun God who followed his sister Eos, Goddess of the Dawn, every day across the sky from east to west. The chic lounge HELIOS93 is a welcome oasis in the heat of the day. Catch the sunset from its outdoor bar with a signature cocktail in your hand.
Named after an exploding star, the Nova room is a rarefield space that epitomises true luxur with its breathtaking views of the entire marina and the sea.
ONE°15 Marina Sentosa Cove's wine cellar, Thirt3en° is named after the perfect temperature to serve red as well as white wines.
Nebulas are clouds of interstellar gas from which new heavenly bodies are born. Like a nascent star forming on the fringes of a galaxy, Bar Nebula sits right on the edge of the marina, offering unspoiled vistas of the water.
---
Selected venues at ONE°15 Marina Sentosa Cove are available for rental for weddings, birthdays, meetings, seminars, and events. Learn more about the selection of bespoke venues here and plan a truly unique event on Sentosa Island.