Club Buzz: Club Precautionary Measures Against COVID-19, Temporary Closure of Selected F&B Outlets & Cancellation of April Events
Club Buzz: Club Precautionary Measures Against COVID-19, Temporary Closure of Selected F&B Outlets & Cancellation of April Events
Dear Members,
As we weather the challenges of COVID-19 together, the Club has implemented the latest precautionary measures to ensure a safe and sanitized place for you and your family. To prevent the spread of COVID-19, the Club will be cancelling all events in April and temporarily closing selected F&B outlets. Read on to get updated about the latest measures.
In addition, our Group General Manager, Mr Teo Joo Leng was interviewed by CEO Magazine. Read the article in the link below and learn more about upcoming projects, as well as his vision and goals for the brand.
Precautionary Measures Against COVID-19
The health and safety of Members and guests are our utmost priority. To ensure a safe and sanitized place for you and your family, the Club dedicates every effort to monitor the situation and ensure that every safety precautions are in place.
Our precautionary measures include:
Daily Temperate Checks
All staff and guests to take their temperatures when they enter the Club.
Health and Travel Declaration 
Health and travel information are collected and reviewed.
Sanitization of Touchpoints
High touch areas in the Club are sanitized multiple days a day.
Sanitizers Available Around The Club
All guests can easily sanitize and disinfect their hands with convenient access to sanitizers all around the Club.
Thorough Disinfection
Antiseptic spray wipe-down of each outlet at the end of the day.
Social Distancing
Restaurant tables and queues for payment are spaced at least one metre apart.
Temporary Closure of Bars
In view of the latest precautionary measure by the government to contain the spread of COVID-19, the Club will be temporarily closing the following F&B outlets:
Boaters' Bar & Bar Nebula
27 March – 30 April 2020
Lobby Bar & Bar Nebula
1 April – 30 April 2020
LATITUDE Bistro and WOK°15 Kitchen will remain open at the usual operating hours.
Cancellation of Events
To prevent the spread of COVID-19, the Club will be cancelling all events in the month of April to ensure the safety of Members.
AFFECTED EVENTS
Trivia Night (28 March 2020)
Family Day at Lazarus Island (12 April 2020)
Kids' Skateboarding Camp (7, 14, 21 & 28 April 2020)
Club's Easter for Kids (11 April)
Adult Hot Cooking Class (18 April)
Trivia Night (25 April 2020)
Tennis Tournament (25 & 26 April 2020)
Plyometric & Body Weight Workout (26 April 2020)
Tennis Socials (30 April 2020)
The Alaska Guys Seafood Tasting Event (14 April 2020)
Members Night (Every Friday from 27 March – 30 April 2020)
Capacity Reduction at Selected Facilities
The Club will be reducing capacity within selected venues to significantly reduce the density of crowds in these venues, especially during peak periods to prevent the spread of COVID-19.
| | |
| --- | --- |
| Venues | Maximum Capacity (including staff) |
| Gym | 13 |
| Lap Pool | 18 |
| Wading Pool | 4 |
| Pool Deck | 28 |
| InnerCove | 35 |
Group General Manager's Feature in The CEO Magazine
Group General Manager Mr Teo Joo Leng was featured in the CEO Magazine, where he shares about ONE°15 Marina's exciting expansion in the region, as well as the hardware and software that makes the organization tick.
Update of Personal Particulars for New Membership Card
In preparation for the launch of new membership cards in October, Members are encouraged to update your personal details via the Members' portal to ensure that your information is accurate and up-to-date.
Update your personal particulars here.
Office Spaces Available for Rent
Explore our office spaces available for rent. Interested Members can find out more by submitting your interest and we will contact you for viewing.
Opt-in to e-statement and Giro
From 1 July 2020, paper statements will be phased out and Members will receive e-statements via email. We also encourage Members to pay your bills via GIRO for a convenient and fuss-free payment process.
New Gym Equipment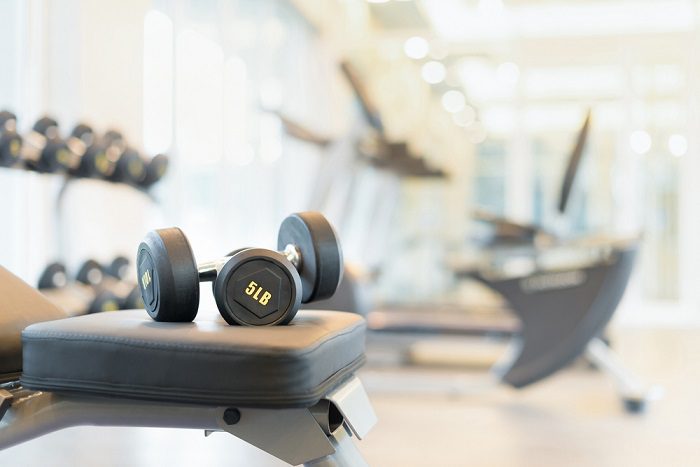 As part of our ongoing effort to enhance Members' experience at the Club, we are pleased to share that we will be refreshing some of the equipment in the gym.
The new equipment will be set up on 2 April 2020 from 2.30pm – 6.30pm. As there will be heavy machines shifted around during this period, for your safety, we request that Members avoid the gym at these hours.
From 30 March – 3 April 2020, Tennis Court 1 will also be closed for repair works.
---
We would love to hear your feedback and ideas! Please reach out to membership.sc@one15marina.com if you have any requests to make our Club a better place for all.