ONE°15 Eco Month: A Celebration of our 13th Anniversary
ONE°15 Eco Month: A Celebration of our 13th Anniversary
From 13 September to 13 October, the Club celebrated our 13th Anniversary with various fun and educational online activities that paid homage to our commitment towards sustainability and maintaining a clean marina.
While our eco dive and marina clean-up takes a back seat this year due to safe distancing measures, this event has been replaced with various innovative and interactive activities that Members can participate in. From trivia games, treasure hunt to a staycation giveaway – there's definitely something for everyone!
ONE°15 Marina's Coral Garden Journey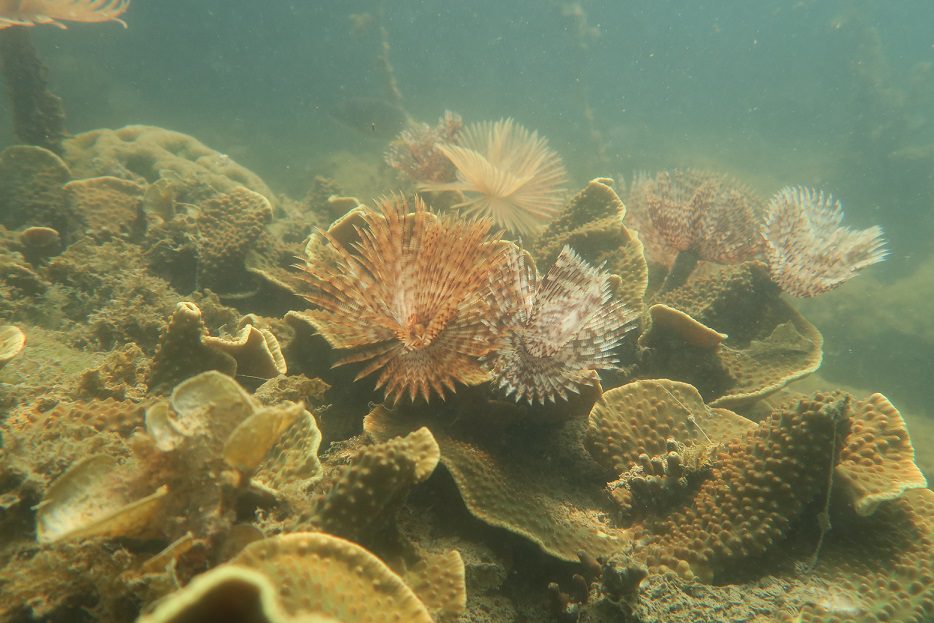 Environmental conservation and the preservation of the marina have always one of the Club's most important passion projects. This saw us launching the ONE°15 Marina – Seakeepers Asia Coral Garden project where we safeguard the health of our marina waters through coral garden transplantation and deployment of a "coral aggregating structure". Read more about our coral garden updates here. In addition, the Club also hosted an annual eco-day that features an eco-dive and marina clean-up.
This year, Members can look back on the Club's green efforts and their valuable contribution to our biodiversity through educational exhibition panels displayed at WOK°15 Kitchen foyer during the eco month.
Bag for Good

To encourage Members to take additional steps towards eco-living, we are excited to share that the Club has launched a limited edition ONE°15 Marina coral themed denim bag. Light-weight and foldable, this bag is definitely a convenient choice for your grocery runs and can be easily inserted in your daily work bag. We are still running the sale for the reusable bag and Members are welcome to make their purchase here. 
The bag is priced at $16, with all proceeds going to the Tropical Marine Science Institute (NUS) to support research and maintenance of the coral garden.
Trivia Games
Any time is a good time for trivia games, but when played to mark a momentous occasion, even more so. Members are invited to compete on their knowledge about the Club's green efforts.
The game was specially designed to be played online, eliminating use of paper or any other physical items—in keeping with the eco-friendly spirit. Tent cards with QR codes were displayed at various locations around the Club, such as the Front Office, LATITUDE Bistro and WOK°15 Kitchen, which Members could simply scan to play.
Treasure Hunt for Kids
While the adults enjoy the trivia game, the little ones are not forgotten! Also hosted digitally, kids enjoyed an interactive and educational treasure hunt where each question was accompanied by an eco-friendly fun fact with simple habits that can make a difference on our environment. Some examples include using a reusable bottle to reduce plastic waste and conserving water by tapping off the tap when not in use.
As in the case for adults, tentcards with scannable QR codes were placed in various locations with questions and clues to help the kids find their "treasures". With a successful find of all treasures, the little ones were also rewarded with a scoop of Haagen-Dazs ice cream!
Staycation Giveaway
The Club also organised a staycation giveaway as a mark of gratitude to our Members who have stood by ONE°15 Marina Sentosa Cove's strive for sustainability. The giveaway which was hosted on the Club's Facebook and Instagram accounts also hinged on a fun but important aspect—towards green living.
To take part, participants simply had to follow us on social media and share their most creative/ favourite eco-friendly tip to stand a chance to win a 2D1N stay at the Marina View Room. The giveaway garnered over 800 entries, and the ONE15 Marina team was heartened by all thoughtful entries submitted by everyone.
To learn about the educational and innovative tips shared through the giveaway, take a read here where we feature our favourite eco-friendly tips shared by the community.
---